Thanksgiving is my favorite holiday. It's the one time of the year where I starve all day long so that I can completely make a pig of myself at meal time.
"Except for the starving yourself part," Gorgeous asked me this morning, "how is it different from any other day?" Great. Suddenly it's Passover and she's starting in with the Four Questions.
But I do enjoy the sappy traditions of watching the Macy's parade and all those black-and-white movies from the 40's and 50's, which I'm now told elicit groans from millennials on down. And speaking of the parade, I never watch the Today Show so it remains a shock to my system to see a fit, healthy and skinny Al Roker reporting from Herald Square. Oh come on, Al. For the sake of the holidays, put on a few pounds for us. Don't make me start going on YouTube to watch Willard Scott videos.
Ultimately, though, I do get around to taking stock and focusing on my fortune for being in good health, having a roof over our heads, and all that food on the table. Too many people live without such necessities, and it's easy to take these things for granted every single day.
So in that spirit, it's time once again to offer up all the things from A-Z for which I am grateful.
This year I am most grateful for…
(A). Abundance. My wife is a passionate foodie. Her being so sometimes makes even the most simplest of searches for milk, eggs, jars of pickles, etc., challenging because of all the "strange" ingredients she has on hand. But in a country where far too many go hungry, I am grateful for our own relative prosperity. Please join me in donating to a local food bank. No one should go hungry.
(B). I had to outsource this one to Gorgeous because everything I came up with was lame: "Butter, specifically European butter. I love baking European pastries, and butter makes everything flaky and delicious."
(C). Cardio workouts. I'm a bitchin' Master of the Universe whenever I leave the gym. Gotta love how adrenaline makes you think you're better than you really are.
(D). Democracy. For all of the divisiveness and loud shouting right now, our system of government with its checks and balances is sacred. Let us never lose sight of that.
(E). Eloquence. Because sometimes restraint is more powerful than a 280 character tweet.
(F). Football. Hey, it's Thanksgiving and I'm from Detroit, enough said. It seems like only yesterday that Greg Landry, Alex Karras, and Charlie Sanders thrilled a young boy with their athleticism and sportsmanship. The rest of football season, though? Not so much actually. But today? Bring it on and pass the dressing.
(G). My Gorgeous. Life only gets better with this beautiful woman.
(H). Could anyone ask for a better friend than Heather? I think not. Kind, sympathetic, and incredibly loyal. She figuratively knows where all the bodies are buried and keeps all that to herself. Everyone should have a Heather in their life.
(I). Interest and curiosity. I wake up each day with a desire still to learn and discover. That's important; I pray I always have it.
(J). Judges. As the Chief Justice so eloquently put it this week, there are no "Democratic" or "Republican" judges. An independent, non-partisan judiciary is an important underpinning to our democracy.
(K). Kindred spirits in my life,  such as my friend Dennis. Attempts by both of us over the years to act our age have always been unsuccessful.
(L). Laughter. To quote Emily Sailers, "You have to laugh; otherwise you'll cry your eyes out."
(M). Medicare. I'm not yet eligible for it, but it's an entitlement into which American workers paid during their working years. Let's not allow Congress to water it down with vouchers. Please join me by supporting and contributing to the National Committee to Preserve Social Security and Medicare.
(N). Newspapers. In a time when we face "alternative facts" and a war on truth, newspapers are vital. They are also struggling to survive due to market forces and an increasingly lazy public. I have a subscription to my local paper. Do you?
(O). The Ocean. It was always my hope to live in a beach community during retirement. That I've managed to do so makes me feel incredibly grateful.
(P). Platitudes. How could I have ever gotten through my childhood without them?! "Nobody's perfect, Mom." Or one that I still fall back on when I totally screw up: "What's done is done." Oh, come on, you're no better than me: how many do YOU use on a  regular basis?!  "It is what it is" (sorry, I couldn't resist one more).
(Q). Quirkiness. When all you've got are platitudes, one can also fall back on quirkiness. Many thanks to Donna at Retirement Reflections for suggesting this one last year. The letter "Q" is always my achilles heel for this post every year!
(R). Reboot. Retirement allows me to reconsider and rethink my outlook, habits, and approaches to everyday living.
(S). Streaming TV. My nephew shamed us during a visit this past summer when he watched us borrowing DVD's from the public library. Not wanting to be labeled a couple of fossils, we started subscribing to Acorn TV for their amazing selection of British and Australian shows. We also took advantage of Gorgeous' Amazon Prime account to watch occasional (free) offering on Prime.
(T). Tax-deferred accounts. Oh, sure, I love them NOW.  But I bet I'll start revising that opinion once I begin distributions from them in a few years. I'm already starting to form a few platitudes about this in the recesses of my brain.
(U). Underage. I may not get carded anymore, but I'm still not yet eligible for Social Security and Medicare, ha!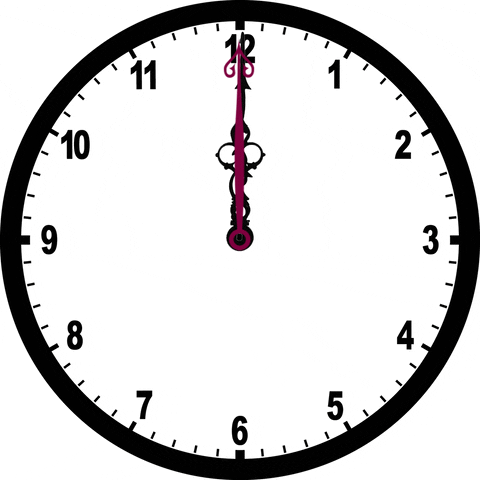 (V). Votes. Every one of them is important. It's not fraud when we take the time to carefully count each vote after an election.
(W). Willpower. I've been accused more than once of not having any of this. But trust me, this blogger would have posted some things I'd have regretted later without it!
(X). Okay okay, I really am NOT a shill for corporate sponsors. But we recently switched our cell phone provider to Xfinity Mobile. We're paying by Gig usage, and I'm estimating that we'll save around $50 a month by doing so. I got really tired of paying for that unlimited plan for data. By focusing on WiFi hotspots, it's supposed to contain the costs. I'll let you know…
(Y). You. I am grateful to the six people who regularly read this blog in spite of stomach-churning humor and stories that meander so far a few of you are still reading them.
(Z). I came up with Zero for this one. Better luck to me next year!
A very Happy Thanksgiving from us to you..