"Can I tell you about our Digital Wallet features?" a bank teller asks me. This has come up after inserting my debit card in her card reader, and I have to enter the password twice because of keystroke errors.
I stare back at the young woman in silence for a moment.
If I say yes, I will hear about things which I don't understand, or perhaps don't want to understand.
If I say no, I will appear as old, unprogressive, stubborn, or even afraid.
There is no one else in the bank but myself, the teller, and another young teller observing us. This particular branch, located in an office building I visit once a week for my part-time job, was closed for much of the pandemic and only recently reopened.
Business is slow at the moment, and I am fresh meat for both of these women to motivate me to start using twenty-first century financial transactions. I'm sure all the younger members of my extended family are doing so, and possibly one or two siblings too.
I decide to say yes.
By agreeing, in one fell swoop I cleave both "stubborn" and "afraid" from those perceived character traits of mine.
I feel like entered a time warp. With the branch empty of other customers, I start receiving personalized banking services to such a degree that I'm certain a toaster, some green stamps, and maybe even a hearty handshake from Phil Rizzuto, will be offered when I later exit.
Both tellers begin to jointly explain the benefits of digital payments to me. I learn that not using a physical card — be it a debit or credit card — helps to secure my financial privacy. For instance, they explain that it's better to use the "tap" features for store purchases, if offered, rather than inserting (or sliding) one's card into a payment machine at checkout. Better still, I'm encouraged to take advantage of my cell phone's payment offerings which use digital wallet payment systems via ApplePay, Google Wallet, Samsung Pay, PayPal, etc.
I mention during the course of this that I'm certain my card won't allow me to tap because I've been unsuccessful when I've tried doing so in the past. In hearing this, one of the tellers walks out from behind the glass and joins me in front of the window. She asks if she can test my card to see if it works.
Of course, it taps just fine for her. I ask her if she has any relatives who repair cars for a living; I'm certain I've met them.
She then proceeds to show me how to correctly use the tap feature. I quickly discover that I've been attempting to tap using the wrong side of the card. This does help to explain some of the exasperated looks I've received.
Finally, they offer me a handout the bank has prepared for its customers. It contains step-by-step instructions on how to set up a phone for mobil payment. I thank them both for the information and the lesson on remedial tapping. I also leave with a most progressive self-image, if only for a short while.
When I later arrive home, I excitedly relay all of my newly-found knowledge to Gorgeous. She looks back at me dubiously.
"So two young women lavished attention on you, and now you are charging ahead with using your phone to start purchasing in stores? Can't you just stick with buying things from Amazon on your iPad?"
Clearly I need to re-visit how I introduce groundbreaking ideas to her.
The next day, with my knowledge complete about digital payments, I make a beeline for the liquor shop where we buy most of our wine and spirits. This place is the scene of at least one of my previous failures to purchase via tapping, and I was eager to use my newly-learned skills with that debit card now.
The good news is that I definitely tapped correctly. I'd have made Gregory Hines proud.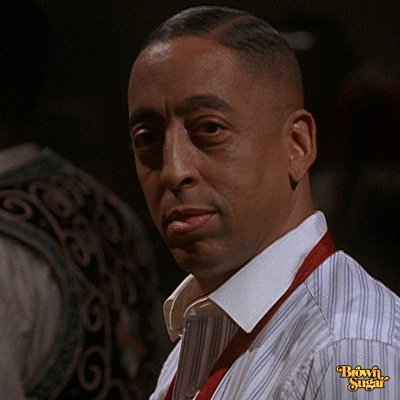 The bad news is that for some reason the store's card reader still doesn't like my card. The screen this time said "insufficient funds." I began laughing and desperately wanted to grab my phone to snap a picture for blog posterity. But the store owner once again was clearly not laughing, nor was the woman waiting behind me for that matter. So I quickly inserted the card for a regular point of sale purchase (for which there were, ahem, sufficient funds available).
Determined to be successful, I then made my way over to the dry cleaners. It was here that I finally found a card reader which allowed me to tap my way to consumer heaven. I shouted out a robust "YES!" and added a raised fist in celebration when the reader beeped in confirmation of a sale. I didn't even bother to glance at the attendant behind the counter. No one was going to harsh my mellow.
My last digital mountain to climb was to successfully make a store purchase using my phone. I waited two days to do this, not wanting to rush the moment. But I woke up feeling refreshed and motivated. Sometimes you just have to let intuition be your guide.
I chose Walgreens. I had a $1.00 coupon in my wallet for toilet paper, and they had a sale on it this week. With confidence but still a beating heart pumping hard in my chest, I walked up to the (thankfully) empty cashier line and placed the toilet paper down on the counter. I felt waves of nostalgia back to the first time I ever bought beer.
I knew to unlock my phone, but what I had forgotten is that you need to keep it upright and facing you. I had my phone turned over the wrong way. The cashier, sensing my nervousness, instructed me to flip it over.
Nothing happened.
Once again the cashier, instinctively knowing it was my first time, displayed such kindness and patience. As I awkwardly aimed the phone to its target, she gently offered one more key piece of advice:
"Now place your thumb or finger print on the home button to activate the sale."
"Beep!" said my phone. Purchase made. I am now a proud owner of a six-pack package of Cottonelle Ultra CleanCare. Forty some years ago it was Stroh's that celebrated such a rite of passage. Hm.
The cashier beamed at me. We telepathically agreed that we would never speak of this moment again.
I arrived back home filled with a feeling of accomplishment and aspirational vigor. I relayed my success in gory detail to Gorgeous. She stoically sat and listened to my tale, no doubt very proud of her man.
"Don't forget to put away the toilet paper under the sink."
Until next time…